October 11: Group Study Area in TNZB opens again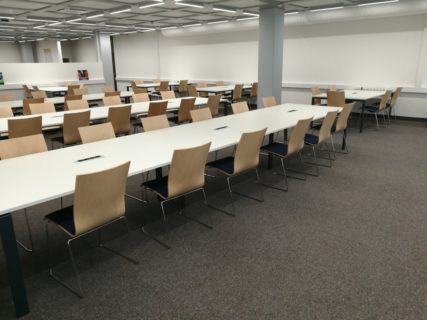 The group study area in the basement of the Science and Technology Branch Library (TNZB), can be used again as of Monday, 11 October. Last year, the ventilation system and the lighting were extensively rebuilt. The group study area can be occupied again, although the remodelling has not yet been fully completed.
The desks cannot be reserved in advance. Check-in for these reading desks takes place directly on site without a reservation.