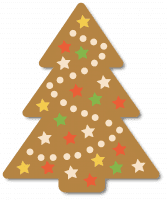 All libraries are closed from December 24 to 26, on December 31, January 1 and 6.
The Main Library (HB) is open December 23 and 27 from 8 am to 4 pm, December 28 and 29 from 10 am to 4 pm and December 30 from 8 am to 4 pm. From 2 January the regular opening hours will apply again.
The Science and Technology Branch Library (TNZB) and the Departmental Library Jura (02JU) in Erlangen as well as the Economic and Social Sciences Branch Library (WSZB) in Nürnberg are only open until 4 pm on December 23 and from December 27 to January 5.
The Educational Science Branch Library (EZB) in Nuremberg opens on December 23 and 27 and from January 2 to 4  from 9 am to 4 pm.
Please note: All other locations will be closed from 23 December 2019 to 6 January 2020.
The University Library wishes all FAU members and library users a Merry Christmas and a Happy, Healthy and Successful Year 2020.